Some interesting stuff for all you readers of my blog on Valkyrian Music today, first off some Iced Earth
Valkyrian Music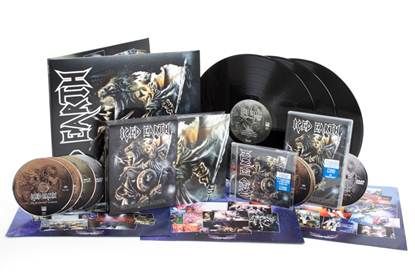 Iced Earth's first officially recorded DVD and Blu-Ray Live In Ancient Kourion is now available all across Europe. For this live release, the band recorded an epic 2.5 hour show in a 6,000 year old amphitheatre with an incredible and truly unique atmosphere.
In celebration of today's release Iced Earth have uploaded the impressive live video for the song Anthem which offers fans yet another impression of this stunning live release. The video can be viewed below.
Live In Ancient Kourion is available in the following formats:
Limited Deluxe Book Edition incl. Blu Ray, DVD & 2CD
3LP Gatefold Vinyl
2CD
Digital Download
Click here to order the various physical formats over at CM Distro and click here to purchase the Digital Download. Last but not least, don't forget to check out the official DVD trailer at this location.
Iced Earth online:
www.icedearth.com
www.facebook.com/officialIcedearth
www.myspace.com/icedearth